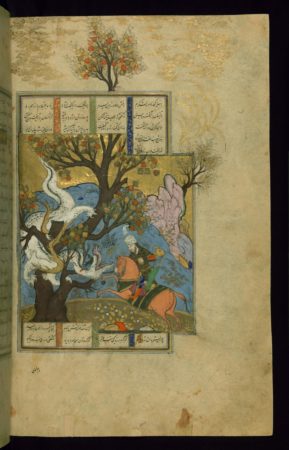 For the Aga Khan's Dungeons and Dragons camp they wanted to go above and beyond a basic DnD game and take the kids into a very specific world – the world of the Shahnameh.
The Shahnameh is the longest epic poem (by a single author) known, written by the poet Ferdowsi about 1000 years ago. It tells the story of the mythic, legendary and historical past of the Persian Empire, from the creation of the world forward to the arrival of Islam in Persia in the 7th century, and introduces us to kings, demons, triumphant and tragic heroes throughout time. There is more than enough in the Shahnameh to create an incredible world for kids to game in, but what we were lacking, unfortunately, was time.
Because this was a pilot program, we had to focus in and be efficient in creating a world for a week's worth of play, without spending time on things we weren't going to get to. In the end, I had about two full days to prep things, so I really had to prioritize, and thankfully the museum staff had some great suggestions.